Hebrew Letters Paintings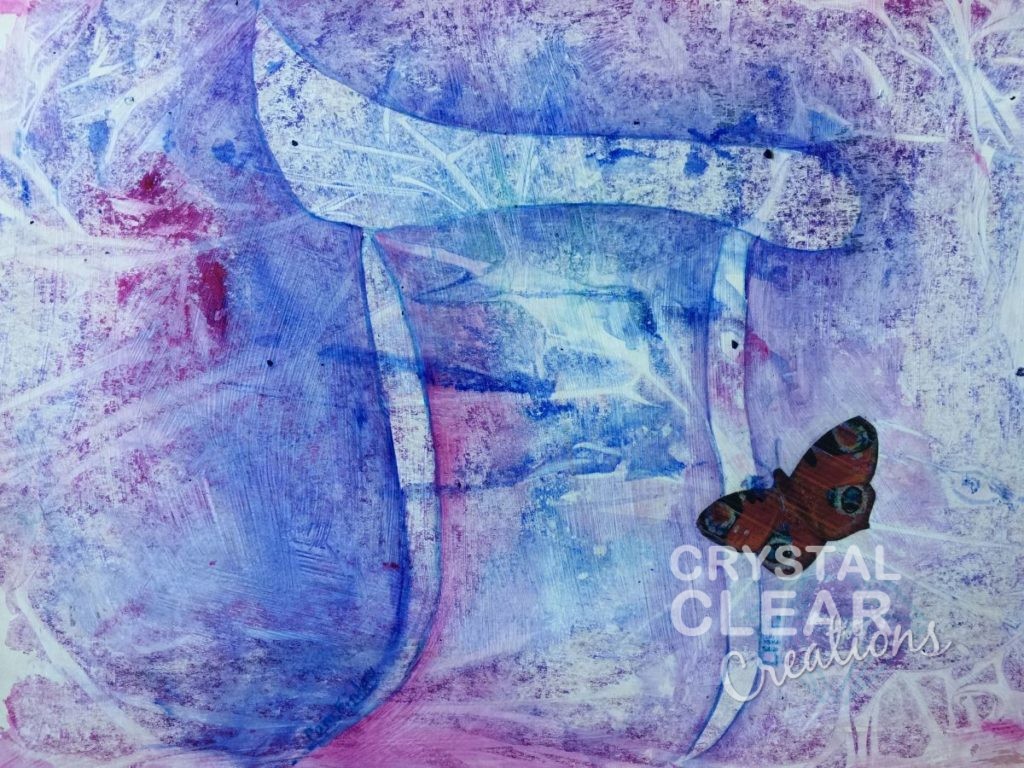 "LIFE"
Chet – Speak life and attune your body to eat from the Tree of Life.
'HIS LIVING SHOFARS"
Resh and Pey – Being Yahweh's mouthpiece on the earth, conveying His voice and declaring Freedom. We are His Living Shofars, His voice wherever we are. There's an amazing sound coming out. In one mind we are, breathing His frequency.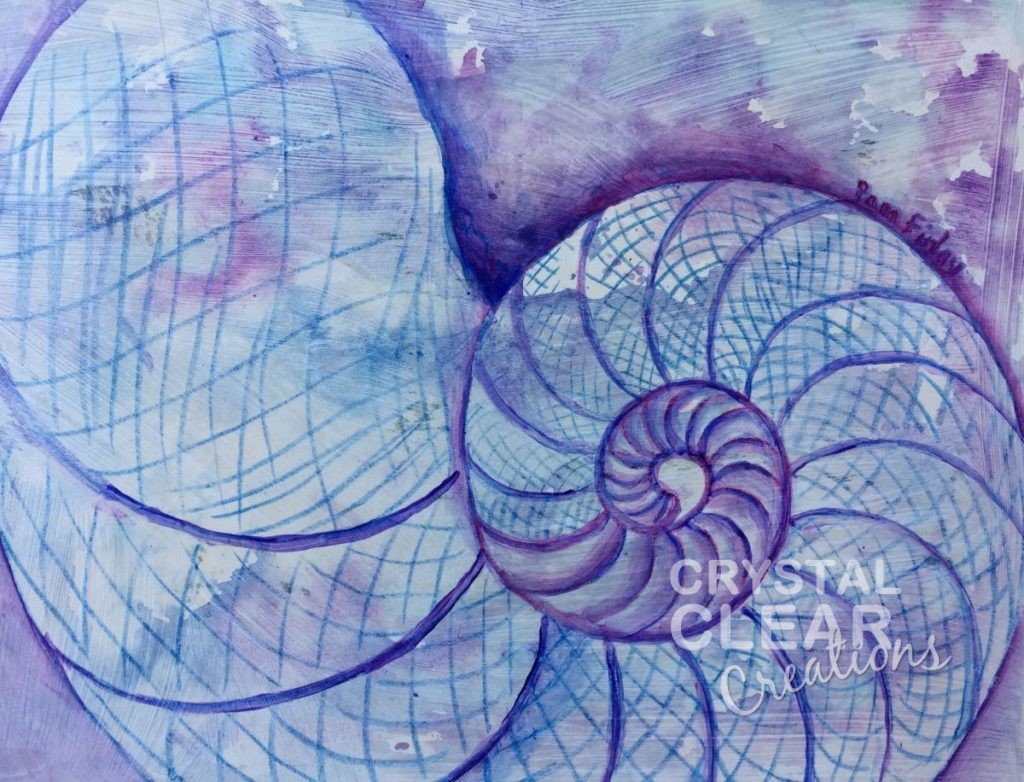 "FREQUENCY"
Ghah – Have you ever put your ear up to a shell and heard the sound of the ocean? There's a sound in you and it's waiting to come out. The wind of Yahweh's Spirit is capturing your breath to blow through His Spiritual Shofar, exuding the frequency of heaven. Get caught up in His slipstream! The spiralling staircase, ascending and descending, leading me into the secret place. Yahweh is breathing His frequency into my life and I am ever so thankful.
"NO LIMITS – PROVISION FROM HEAVEN"
Gimal – We are endowed with unlimited provision on our endless journey of life. The load is never too much for us to carry, it's always sufficient to sustain us. When you give you will receive, and that ever abundant supply is provided to you from heaven. Come hither and receive God's wisdom, it's of immeasurable value for your onward and upward journey. Your eternal reward is an abundant life.
"WATERS OF PURITY"
Vav – The fountain of Living Waters, it transforms and restores. The letter Vav is in the waterfall of renewal.
"ENCIRCLED UNION"
Samech – Encircled in union with God and encompassed by His DNA. Arms intertwined in unity, dancing with joy in the circle of life, in one accord.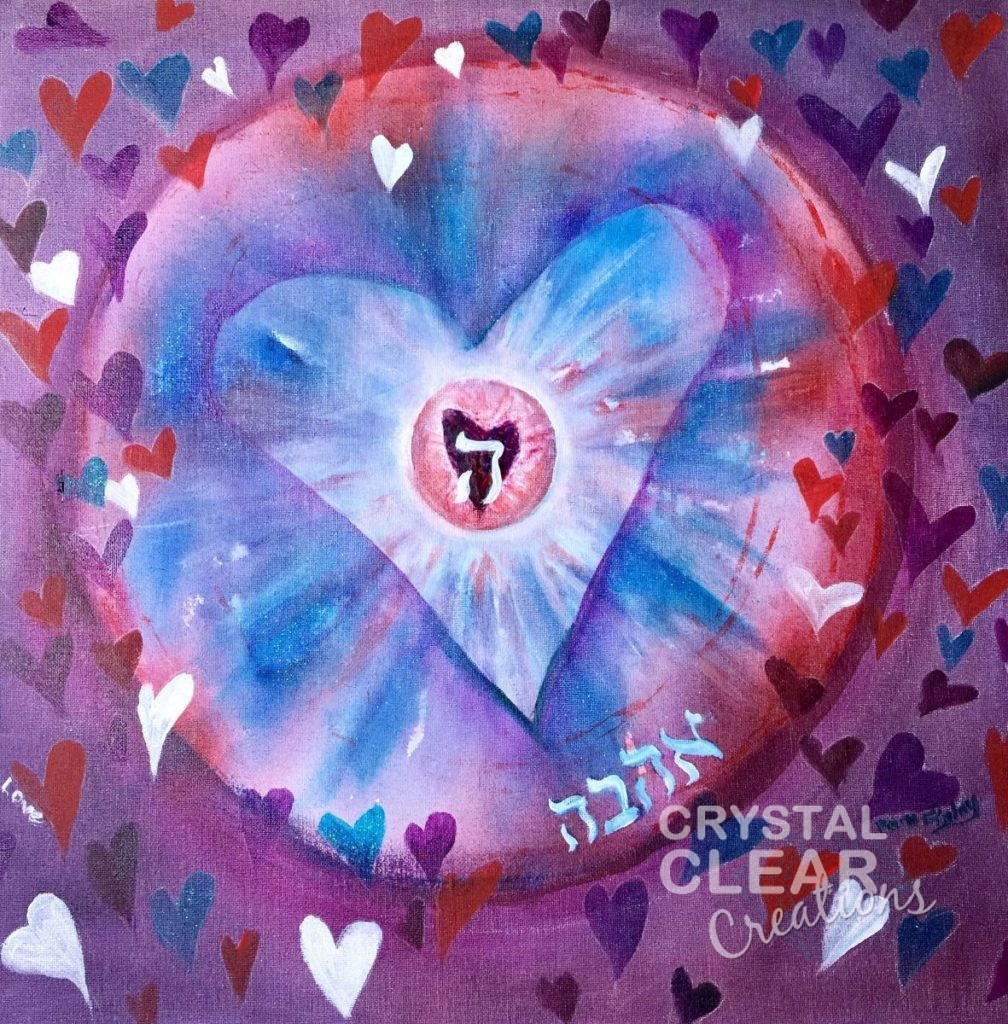 "THE GIFT OF LOVE"
Hey – Anyone who knows me well knows that Papa God shows me hearts in everyday life to express His love for me and this painting expresses my love back to Him. Him in Us and us in Him. "Here I am Yahweh I present my love to you". He loves you too and that is all the hearts in the painting. They're for you too.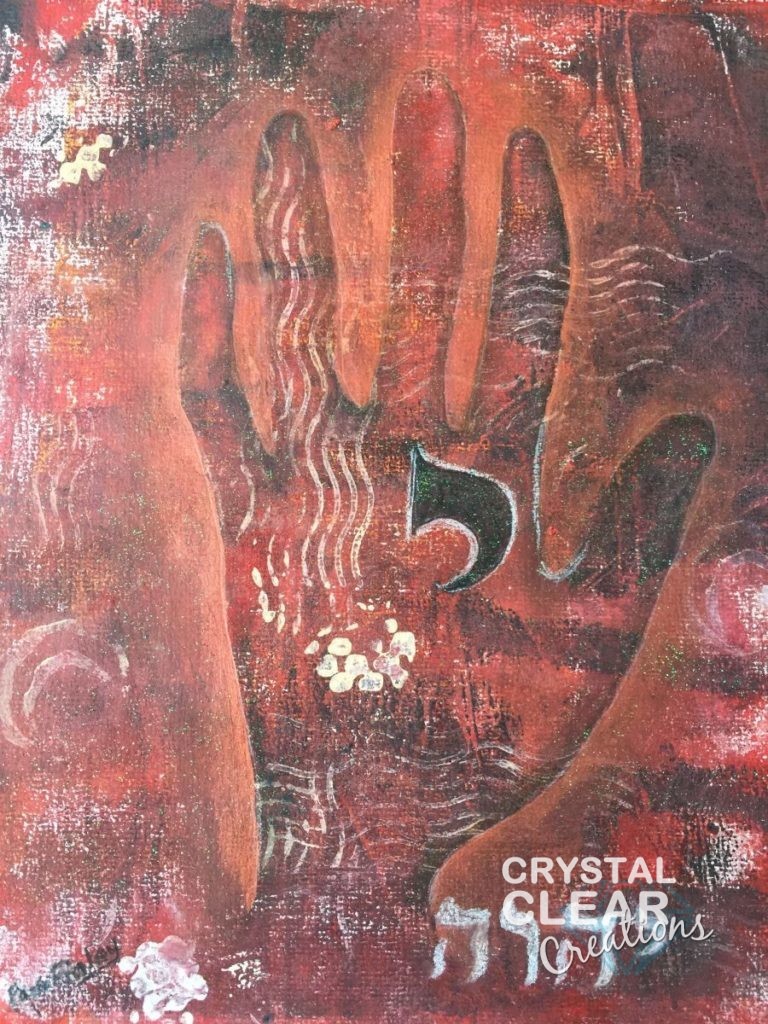 "HIS HOLY FLAME"
Yod – above all, in all and through all, Yahweh's hand moves. His hand is supportive and firm and His strength and power moves everywhere, through all of creation.
THE DOOR OF ENTERPRISE"
Dalet – A door, an open passage. The word "enterprise" also means wisdom. The Spirit of Wisdom is knocking.
JOY IS MY DOUBLE PORTION
Tzadik – The Hebrew language is so beautiful and it resonates so deeply within. Yahweh has blessed me with favour and endless joy. I am rejoicing. Righteousness is written on the inside of me, that imperishable crown. Yahweh's seed was placed in me as His eternal promise when I was first born.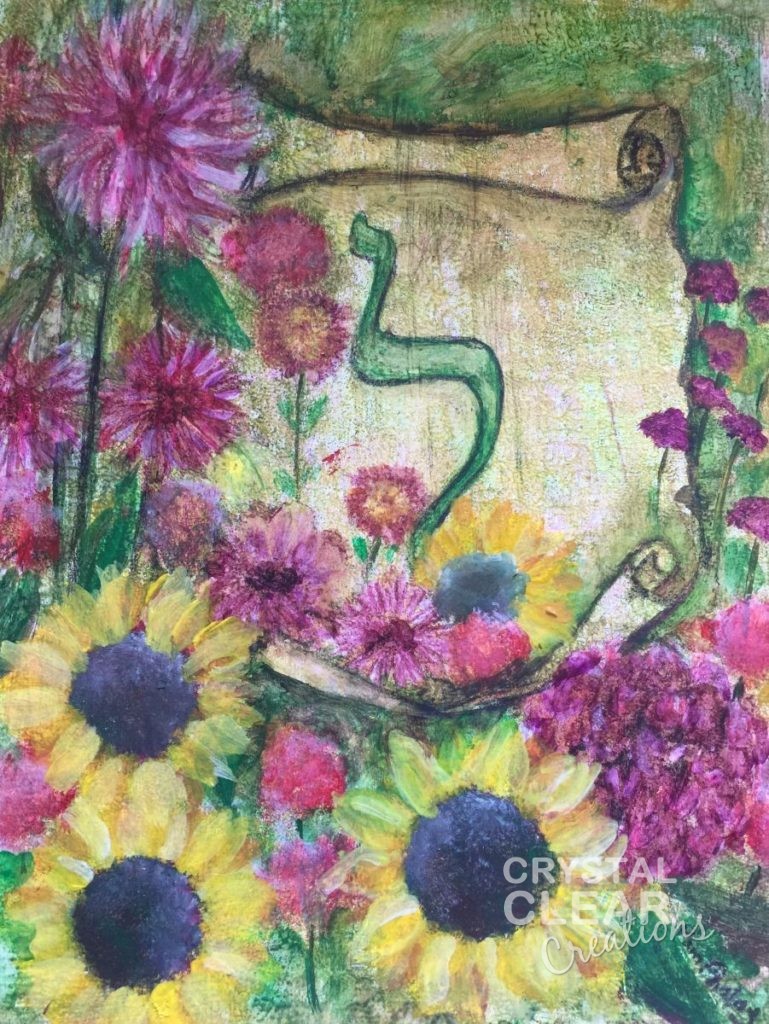 THE TABLET OF MY HEART
Lamed – Walking in truth, in ascended thought, through the flourishing garden of God. That holy knowing is imprinted eternally on my heart.
ONE DROP IN THE OCEAN
Mem – Just one drop creates ripples everywhere. Deep calls unto Deep, searching with the depths of Yahweh and flowing with Him.